Youth​ that follows Christ, answering the call for short and long term missions, in order to fulfill the Great Commission.
​
And He said to them, "Go into all the world and preach the gospel to all creation. - Mark 16:15
ALL human kind need a savior to be rescued from sin, death and hell.
​
There is ONE GOD, existent in three Persons: God The Father, God The Son, God The Holy Spirit​​.
​
The BIBLE is the inspired, infallible and authoritative written Word of God.
​
Salvation comes by grace of God through faith.
​
Born again Christians who seek God's kingdom will receive the power of the Holy Spirit and will be witnesses to the ends of the earth.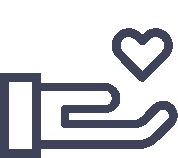 "Whoever is generous to the poor lends to the lord, and he will repay him for his deed."
If you wish to bless the ministry financially,
checks can be made out to United In Christ Ministry and mailed to the Binghamton BFUPC church.